Our Mission is to Inspire
Cardboard Adventures

Childhood is one big adventure. And even more magical are the adventures created in the minds of our little ones during playtime. Together, as a family or with playmates. We created cardboard toys for the bravest and most imaginative of adventurers.

Made by Moms for Moms

As a busy professional and a mom myself, I wanted to create easy and mom-friendly toys. To me, this means: easy to assemble and require no hard thinking from your part. This allows for more time to play together and let your creativity loose. And isn't that just the dream?

Crafting Skills

Arts and crafts are a fantastic tool for self-expression, developing fine motor skills and boosting the confidence of your child. We believe that everyone can be creative in their own way. Allowing your child to engage in creative play is a great way to discover their hidden talents and boost their cognitive skills.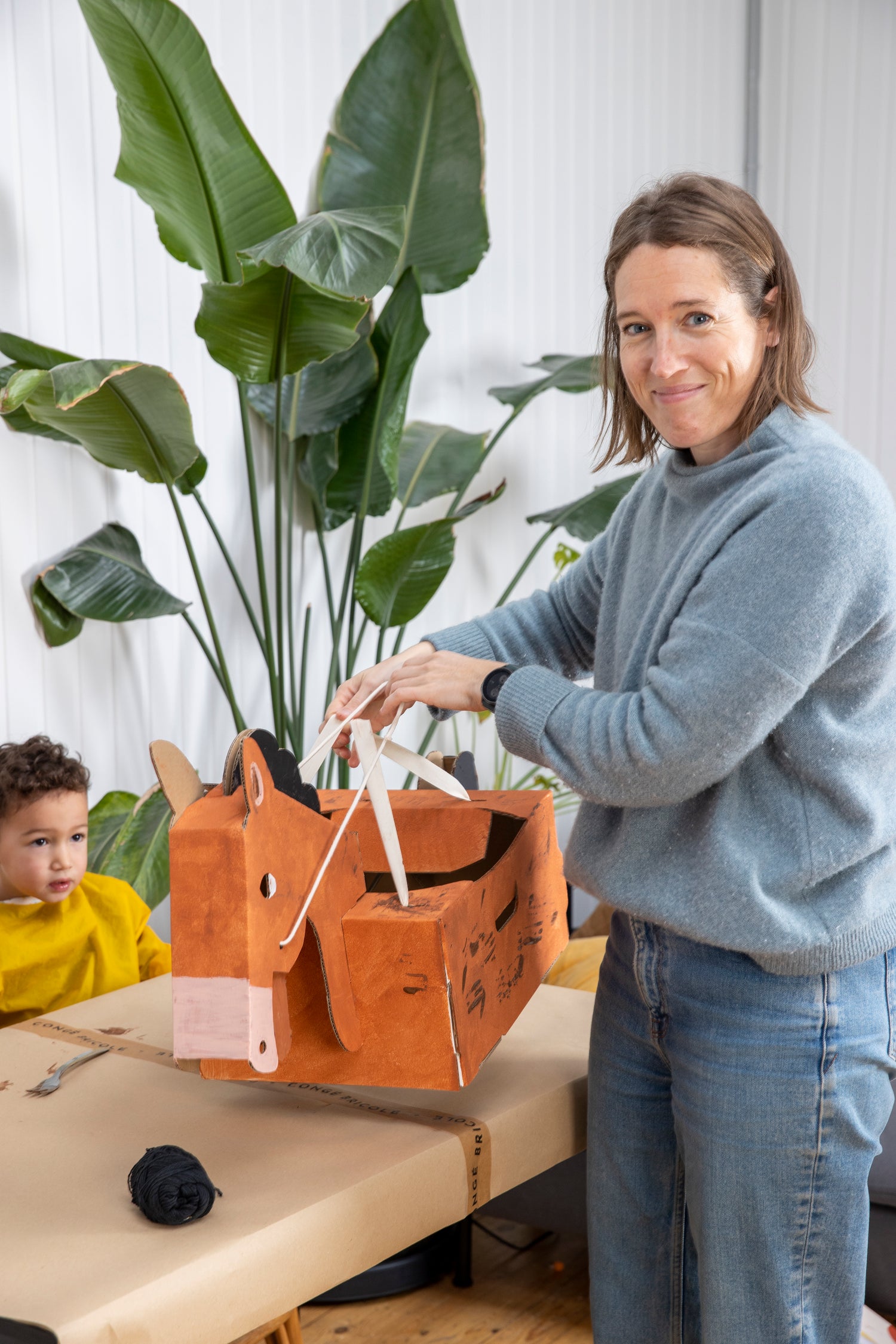 A word from our founder
Hey there,
I'm Evelyne, the creative force behind Mister Tody. As a fellow parent, I know how much joy and bonding can come from crafting with your little ones. However, I also understand that starting from scratch can sometimes feel like a daunting task.
That's why I've designed our delightful, easy-to-assemble toys with your family's creativity in mind. These magical creations are here to add an extra layer of fun to your crafting activities with your kids. So, let your imagination run wild and enjoy quality time together!
Explore Mister Tody's world of imaginative play today!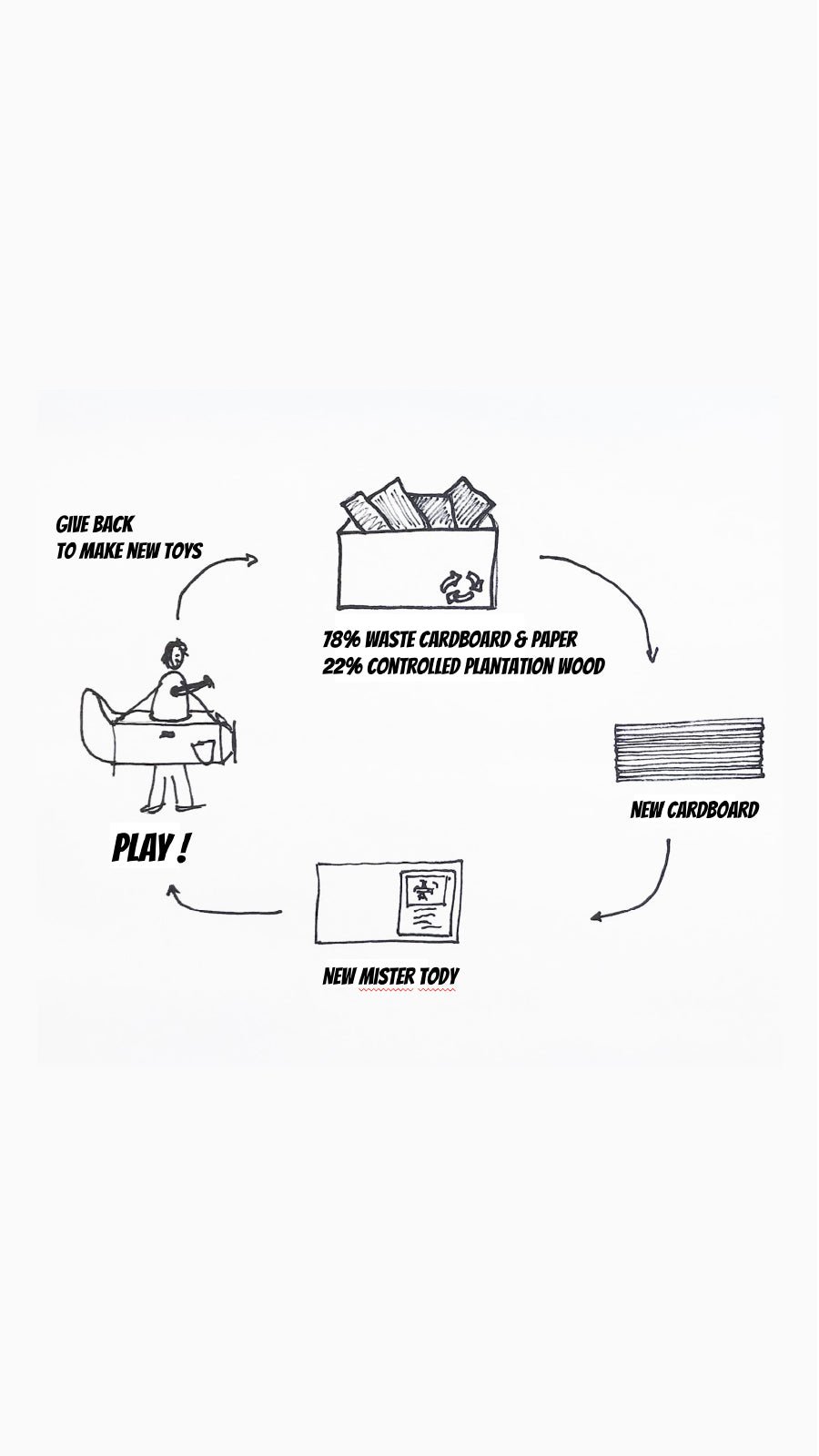 Another step towards a sustainable future
At Mister Tody, our mission is clear: crafting eco-friendly and sustainable cardboard toys that not only spark joy but also leave a positive mark on our planet. We firmly believe that every small step toward a greener future is significant, and that's why we're committed to making a difference through our products.
Our toys are the result of meticulous craftsmanship, fashioned from premium 85% recycled cardboard sourced from various sustainable channels: recycled paper and cardboard, wood industry waste material, and responsibly managed tree plantations (FSC certified). The outcome? Toys that are both robust and earth-friendly, built to withstand the test of time.
But the magic doesn't stop there. When the time eventually comes to bid adieu to your cherished toys, rest easy knowing they're 100% recyclable, aligning perfectly with your family's environmental goals. We believe that playtime should be an unburdened joy, and we're on a dedicated mission to make that dream a reality for families worldwide.
Join us on this exciting journey towards guilt-free, eco-conscious playtime. Discover our sustainable treasures today!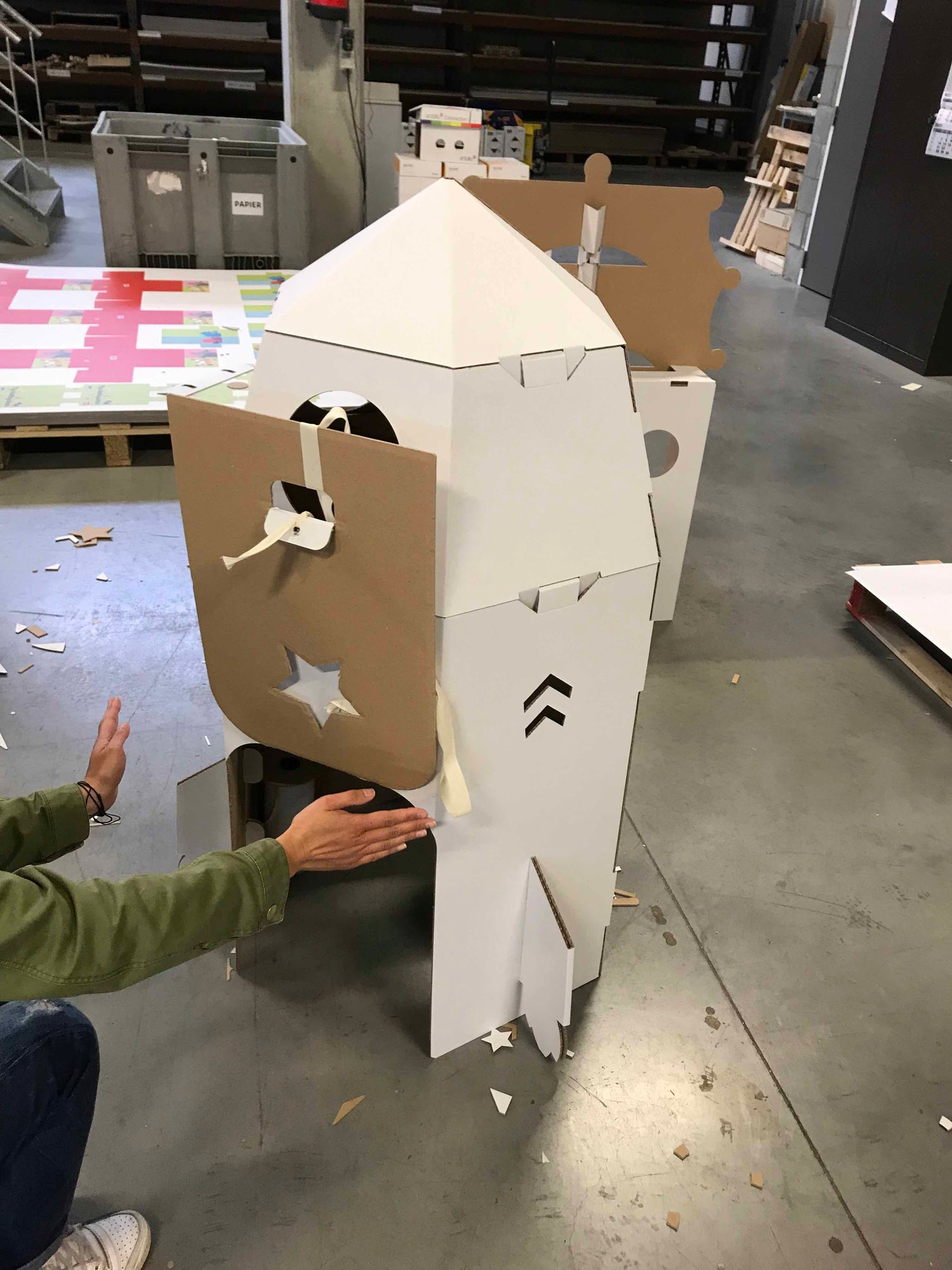 Our magical ingredients: love & craftsmanship
At Mister Tody, our toys are imbued with two enchanting ingredients: love and craftsmanship. We believe in infusing our creations with passion and care, not only for the play experience but also for the world we cherish, our valued partners, and, most importantly, our cherished customers like you.
Nestled in the heart of Belgium, our toys are designed and meticulously crafted, supporting local businesses and the incredible talents of local designers. We hold a deep commitment to ethical and fair business practices, and this commitment is the very essence of the enchantment that is Mister Tody.
Join us in embracing the magic of Mister Tody, where every toy is a testament to love, artistry, and responsible commerce. Shop with us today and experience the difference!