Shark cardboard dress-up
Regular price

Sale price

£7.00
🦈 Dive into Imaginative Adventures with Mister Tody's Cardboard Shark Dress-Up Set! 🌿
Prepare your little ones for an ocean of creative fun with Mister Tody's eco-friendly Cardboard Shark Dress-Up Set. This extraordinary toy isn't just an outfit—it's a gateway to imaginative play while fostering a love for our planet.
🌟 Why Choose Mister Tody's Eco-Friendly Shark Dress-Up Set? 🌟
🌍 Sustainable Seas: At Mister Tody, we're dedicated to preserving our planet. Our shark dress-up set is thoughtfully crafted from sustainable, recyclable materials, making it the top choice for eco-conscious families. It encourages creativity while reinforcing the importance of environmental responsibility.
🦈 Underwater Adventures: Watch your child transform into a magnificent shark as they slip into this cardboard costume. Dive into the depths of their imagination as they explore underwater worlds, hunt for treasures, and create thrilling aquatic tales.
🎨 Creative Expression: The magic of this costume lies in its potential for creative expression. Children can decorate and personalize their shark outfit, unleashing their artistic flair during playtime.
👪 Quality Family Time: Join your child in imaginative play within this shark costume to create cherished memories. It's perfect for bonding, sparking joy in kids and parents alike.
🎁 Perfect for Gifting: Searching for a unique and heartwarming gift? Mister Tody's Cardboard Shark Dress-Up Set is ideal for young adventurers, perfect for birthdays, holidays, or any special occasion. It not only sparks creativity but also fuels dreams of underwater escapades.
📦 Easy to Wear & Play: Crafted for young adventurers, our shark costume is simple to put on, ensuring that your child can dive into their imaginative underwater journeys without delay.
🌟 Safe and Non-Toxic: Safety is paramount. Mister Tody's shark dress-up set is made from non-toxic materials, guaranteeing worry-free play for young explorers.
🦈 Embark on Underwater Expeditions Today! 🦈
Join the Mister Tody community of parents who've chosen our Cardboard Shark Dress-Up Set for their little ones. Ignite their creativity, protect the planet, and create unforgettable memories with this extraordinary eco-toy.
🛒 Shop Now: Click the link below to buy our shark costume and let your child's underwater adventures come to life in style!
At Mister Tody, we believe in eco-friendly play, where every adventure celebrates nature and honors our Earth. 🌍🦈🌟
Share
free delivery from €100
10% OFF your first order / Use code WELCOME10
Easy returns 30-day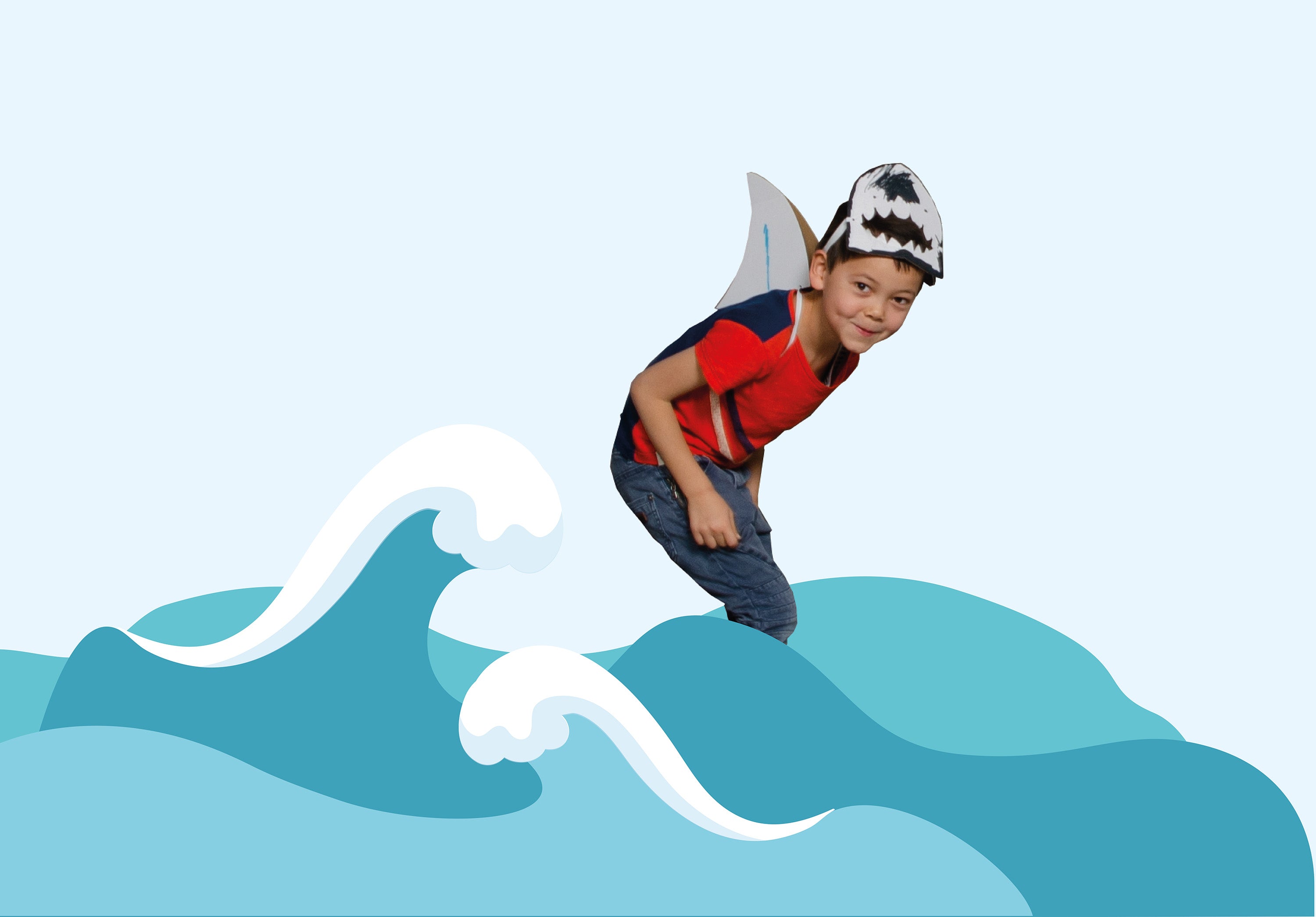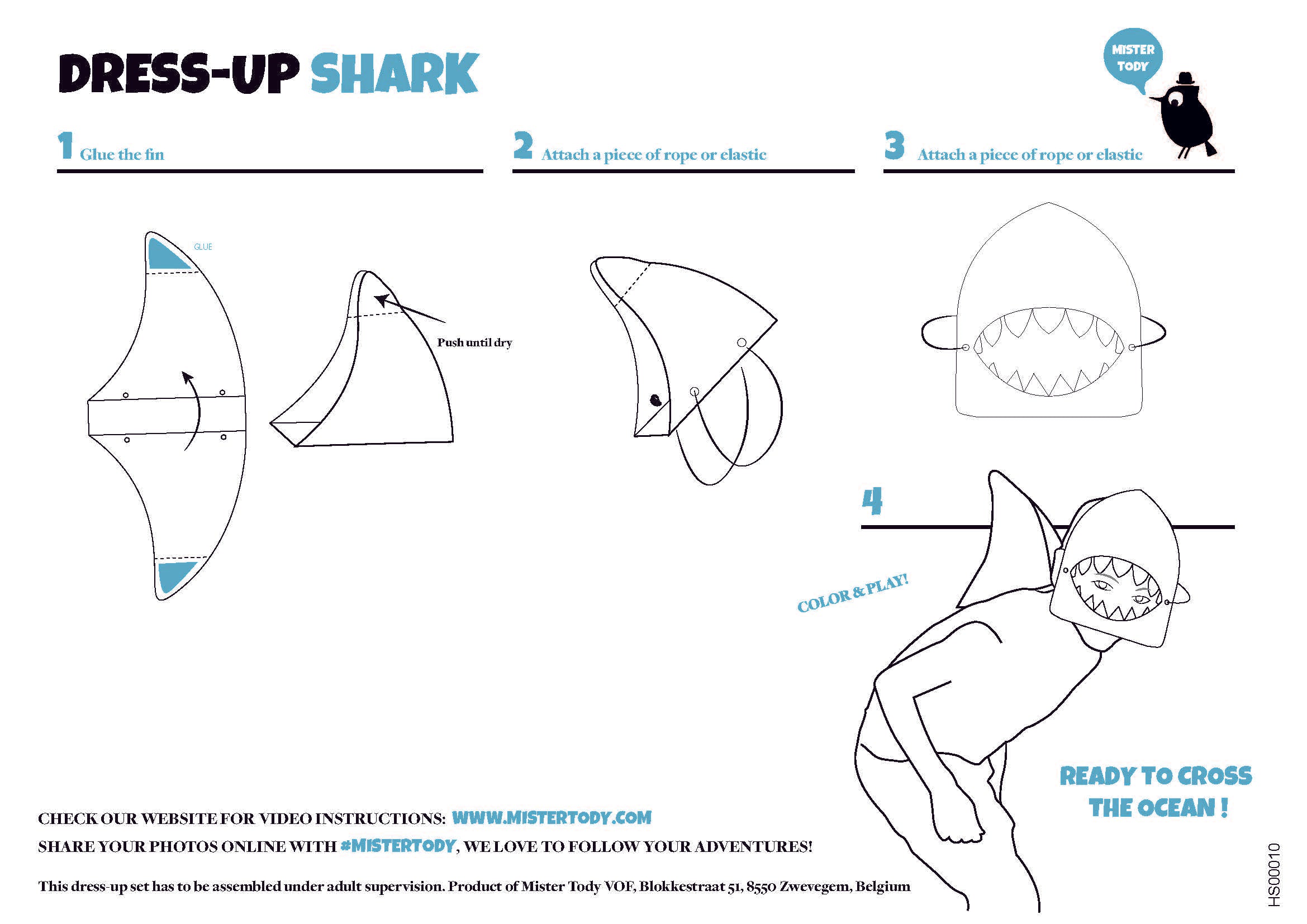 Guarantees
Eco-Friendly Toys

Eco-friendly and durable cardboard toys for hours of fun. Our toys are sustainable: all elements are 100% recyclable. Our toys are made from 88% recycled cardboard, the new fibers come from waste material and controlled tree plantation.

Playtime is Easy

Our toys are easy to assemble and don't require hard-thinking or a lot of time on your part. Let the little-ones' imagination run wild. Start a crafting project together. Our toys are easy and fun to play with. We even provide full crafting kits.

We Encourage Creativity

In a digital world where everything is readily available, we believe in the power of the blank canvas to inspire your child's creativity. With a few handy crafting supplies everyone can be creative. Elevate your crafting game with Mister Tody.
Testimonials

Louwies is heel blij met zijn boot!

@elien_stock
Waaaauw we hebben zonet het ruimteschip in elkaar gestoken!
Hoe prachtig! Eden is er helemaal gek op 😍

@stiene_
Ze vonden het de max!!
Ze hebben er echt van genoten!!

@emilie_carrette
Thanks thanks the kids are so so happy ! It's so so cool ! 🥰🥰🥰

@margauxbja