Knight XL Bundle with a Special Discount
Regular price

€86,85

Sale price

€79,95
🏰 Unlock the Ultimate Adventure: Castle, Cool Horse, and Knight Dress-Up XL Bundle with a Special Discount! 🌟
🌟 What's Included in the Knight Birthday Set? 🌟
Experience the enchantment of a lifetime by combining the perfect trio:
all at a fantastic discount! This is the ultimate package for young adventurers and imaginative dreamers.
🏰 Castle, Castle on the Wall... 🏰
Have you always dreamt of having your very own castle, where you can become a gallant knight, vanquish dragons, or rescue princesses in distress? Now you can with Mister Tody's color-in cardboard playhouse castle! Your living room will transform into a world of wonder as your child's creativity knows no bounds in designing their very own castle.
🌟 The Castle Comes to Life! 🌟
Imagine knights in shining armor and princesses in beautiful gowns exploring the castle you've designed together. The possibilities are endless as you watch their dreams come alive!
🤺 Design Your Knight Set: 🦸‍♂️
But the adventure doesn't stop there! With Mister Tody's Knight Dress-Up XL, your child can design their very own knight set, preparing to take on dragons, vanquish foes, or even take on the role of a cunning supervillain! The creative options are boundless, and the excitement is endless!
🛡️ Unleash Imagination: 🌈
Let your kids explore their imaginations, become their favorite knights, or take on new and exciting roles. With this bundle, their adventures will know no limits.
🎉 It's Discount Time! 🎉
Grab this exclusive opportunity to experience the thrill of the Castle, Cool Horse, and Knight Dress-Up XL Bundle at an unbeatable discount. Fuel your child's imagination, encourage creativity, and create lasting memories.
🛒 Shop Now: Click the link below to seize this incredible offer and elevate your child's playtime to new heights with Mister Tody's extraordinary eco-friendly toys!
At Mister Tody, we believe in the power of play to ignite imaginations and celebrate eco-friendly adventures. 🌍✨🎨 #AdventureAwaits
Share
free delivery from €100
10% OFF your first order / Use code WELCOME10
Easy returns 30-day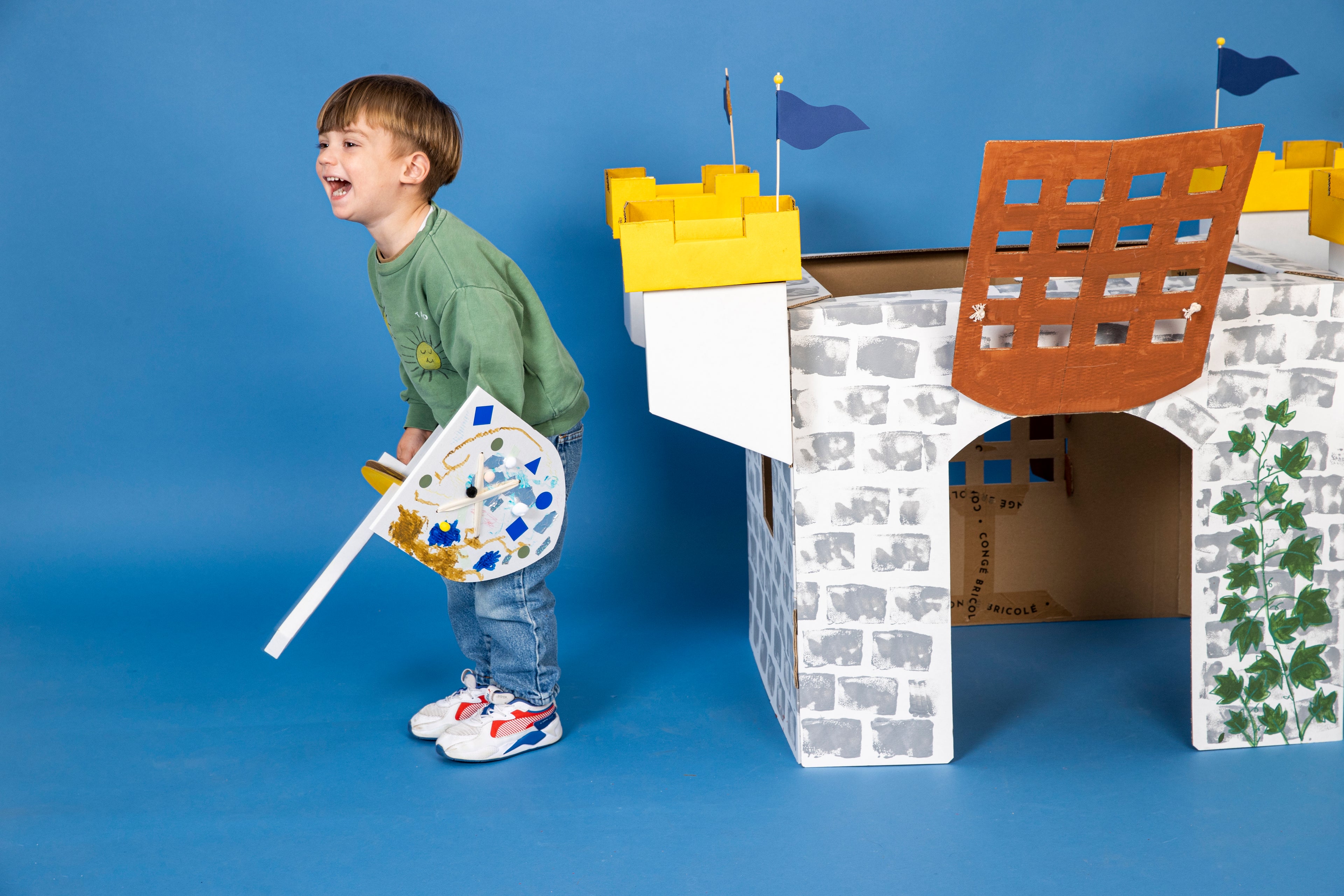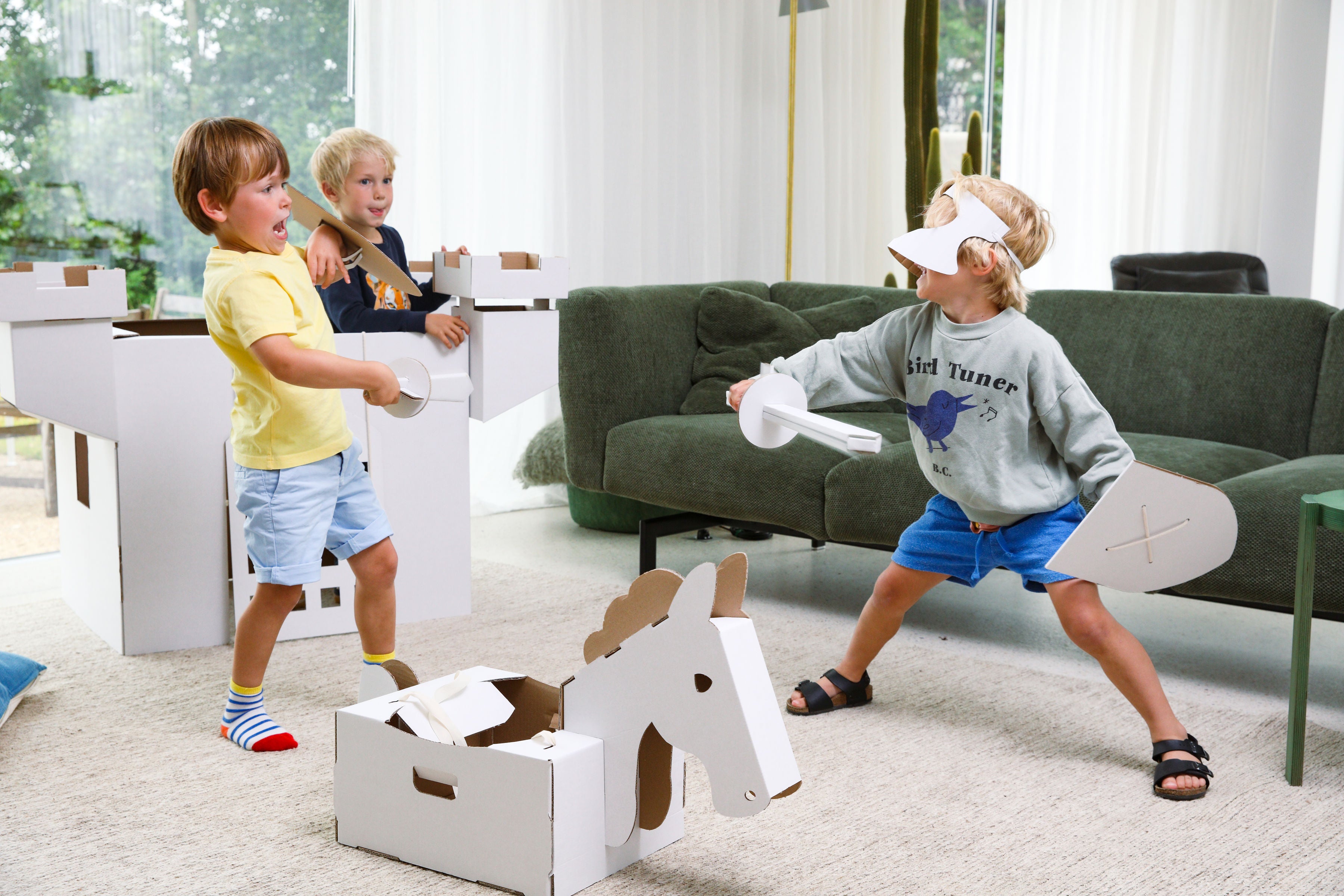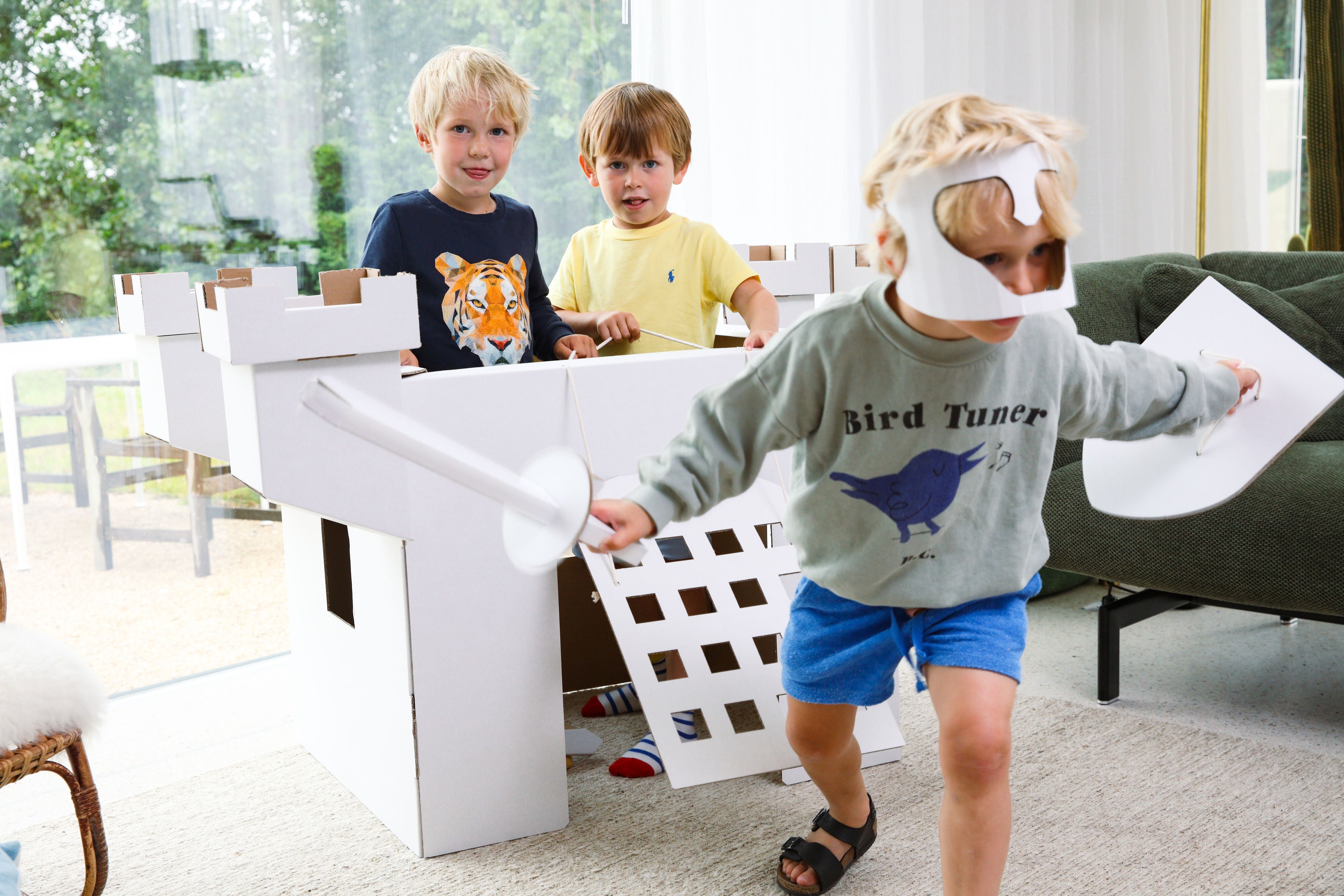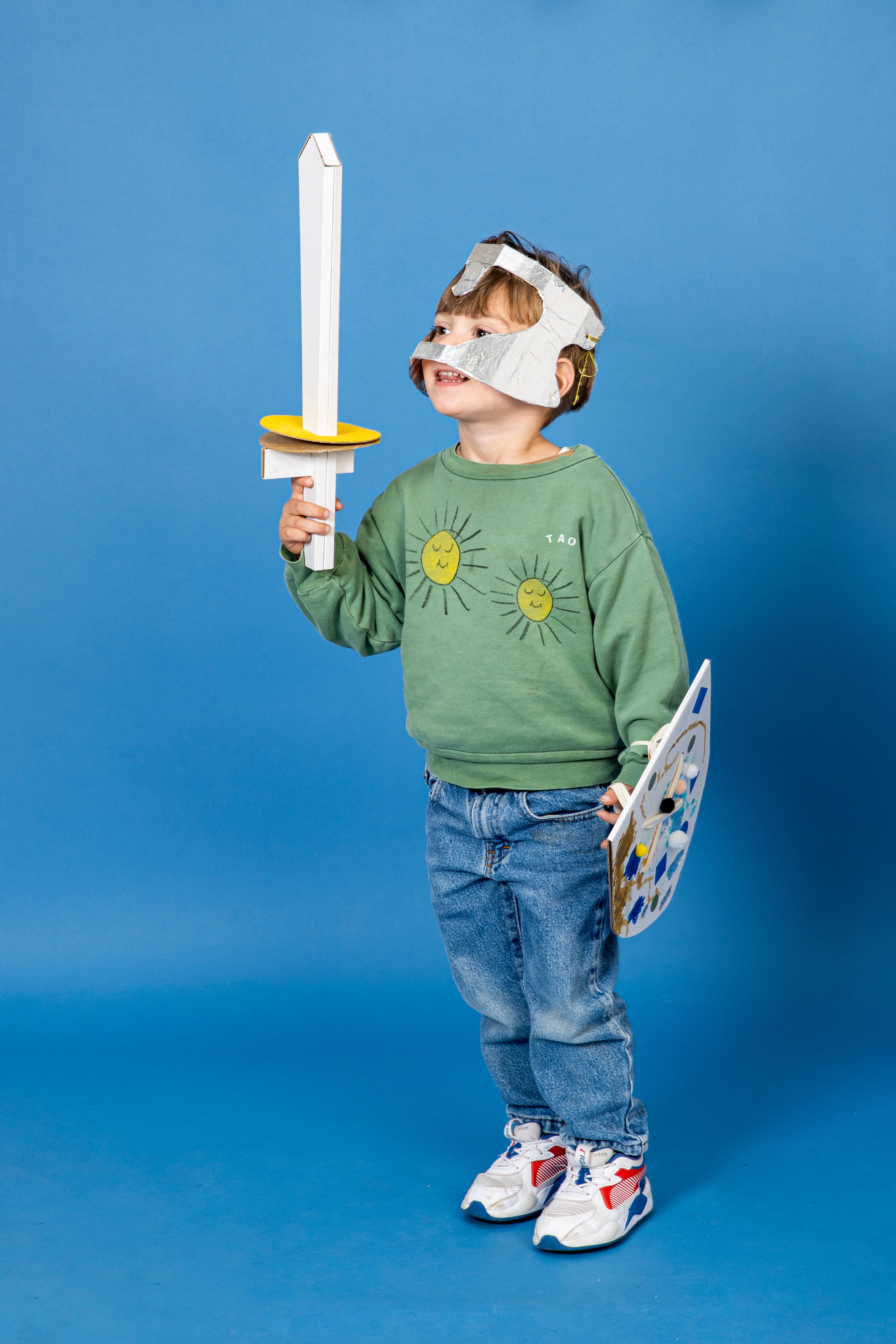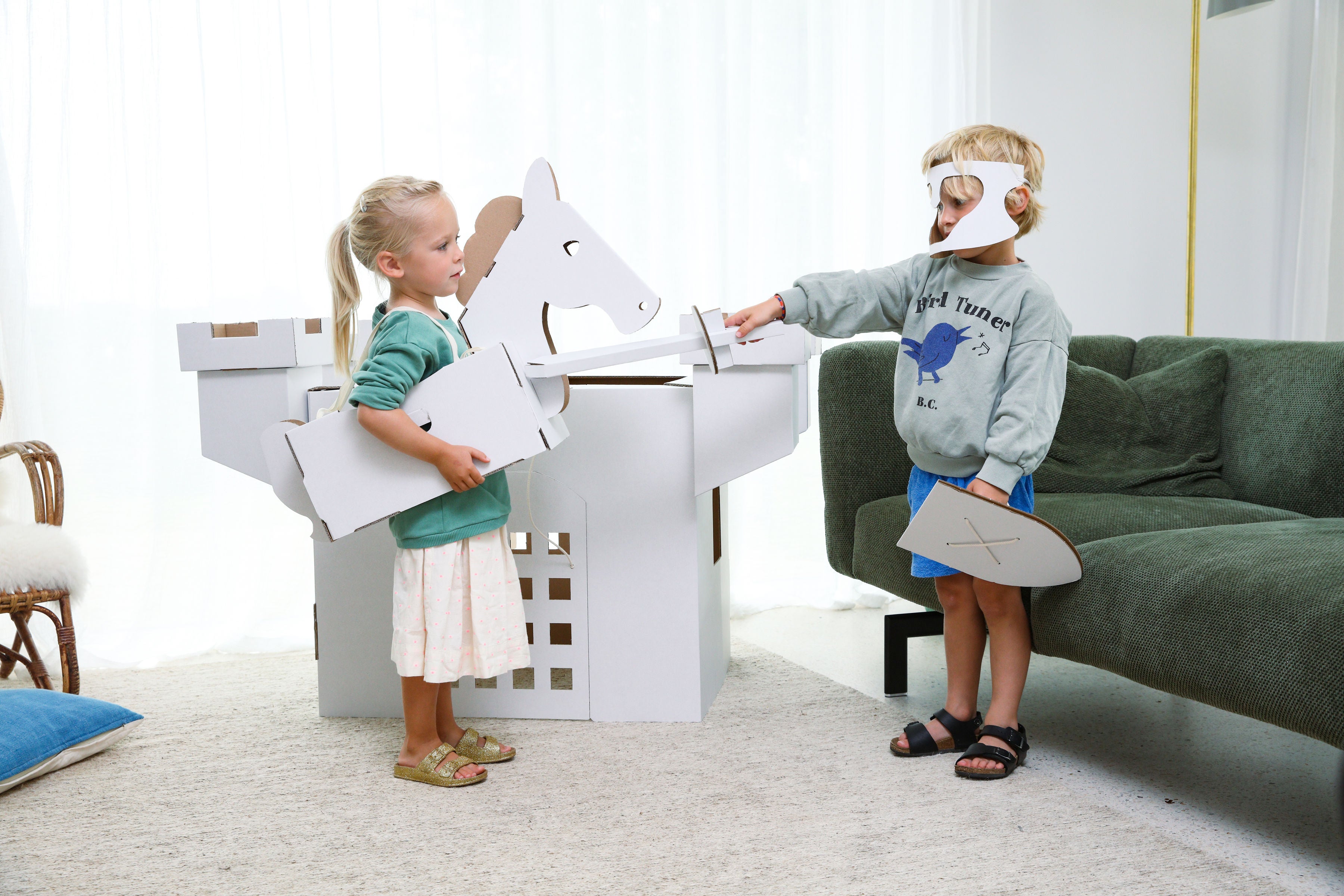 Guarantees
Eco-Friendly Toys

Eco-friendly and durable cardboard toys for hours of fun. Our toys are sustainable: all elements are 100% recyclable. Our toys are made from 88% recycled cardboard, the new fibers come from waste material and controlled tree plantation.

Playtime is Easy

Our toys are easy to assemble and don't require hard-thinking or a lot of time on your part. Let the little-ones' imagination run wild. Start a crafting project together. Our toys are easy and fun to play with. We even provide full crafting kits.

We Encourage Creativity

In a digital world where everything is readily available, we believe in the power of the blank canvas to inspire your child's creativity. With a few handy crafting supplies everyone can be creative. Elevate your crafting game with Mister Tody.
Testimonials

Louwies is heel blij met zijn boot!

@elien_stock
Waaaauw we hebben zonet het ruimteschip in elkaar gestoken!
Hoe prachtig! Eden is er helemaal gek op 😍

@stiene_
Ze vonden het de max!!
Ze hebben er echt van genoten!!

@emilie_carrette
Thanks thanks the kids are so so happy ! It's so so cool ! 🥰🥰🥰

@margauxbja