Up in space birthday party set
Regular price

€116,65

Sale price

€104,95
🚀 Blast Off to the Ultimate Space Adventure: Mister Tody's Cardboard Astronaut Rocketship Playhouse! 🌌
Prepare for an out-of-this-world birthday party that's truly stellar! When you purchase the Knight Birthday Set, you're not just saving money; you're propelling your child into an intergalactic realm of fun and imagination!
🌟 What's Included in the Knight Birthday Set? 🌟
🪐 Discover the Wonders of Space with Our Rocketship Playhouse! 🪐
Embark on an adventure of cosmic proportions with Mister Tody's eco-friendly Cardboard Astronaut Rocketship Playhouse! This innovative playhouse is a stellar addition to any playroom or backyard, designed to ignite the spark of curiosity and creativity in your child.
🚀 Sturdy and Durable: Crafted from high-quality cardboard, our rocketship playhouse is built to withstand the energetic play of children. Its intricate details and lifelike textures transport young explorers to a world of space discovery and thrilling adventures.
🌠 Limitless Imagination: Watch as your child creates captivating space adventures and stories in their new rocketship playhouse. It's not just a prop for imaginative play; it can also double as a stylish room decoration, offering endless possibilities for cosmic exploration.
🌍 Eco-Friendly Choice: Our playhouse isn't just fun; it's environmentally conscious too. Made from recycled materials, it's a sustainable alternative to conventional plastic playhouses. With Mister Tody, you're making a choice that reduces waste and helps protect our planet.
🪐 Launch Your Child's Imagination Today! 🪐
Don't wait any longer to give your child the gift of endless creativity and adventure. Mister Tody's Cardboard Astronaut Rocketship Playhouse is the perfect way to inspire creativity and hours of playtime fun.
🛒 Shop Now: Click the link below to buy our rocketship playhouse and launch your child's imagination to the stars!
At Mister Tody, we believe in eco-friendly play that sparks imagination and honors our Earth. 🌌🚀🌟
Share
free delivery from €100
10% OFF your first order / Use code WELCOME10
Easy returns 30-day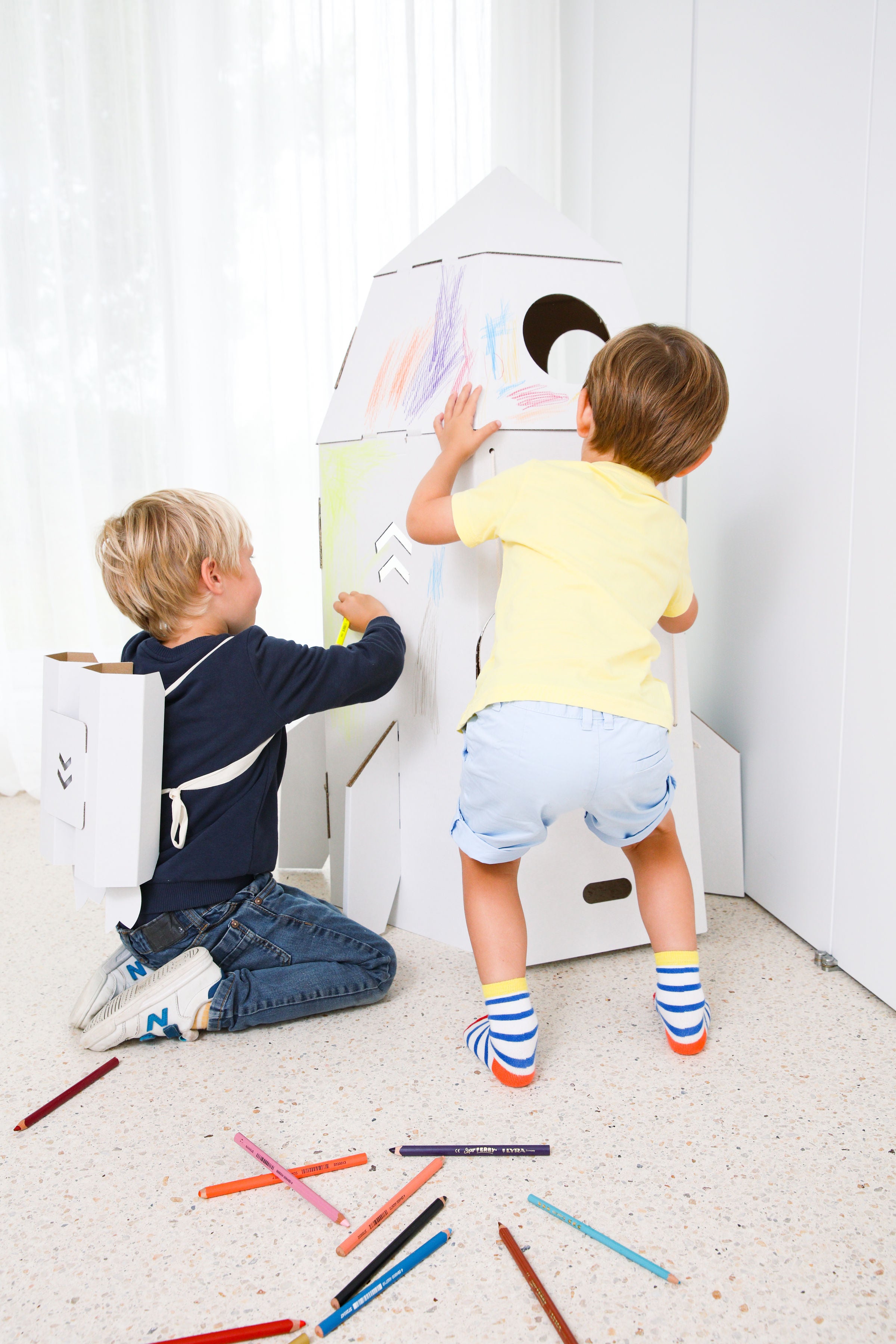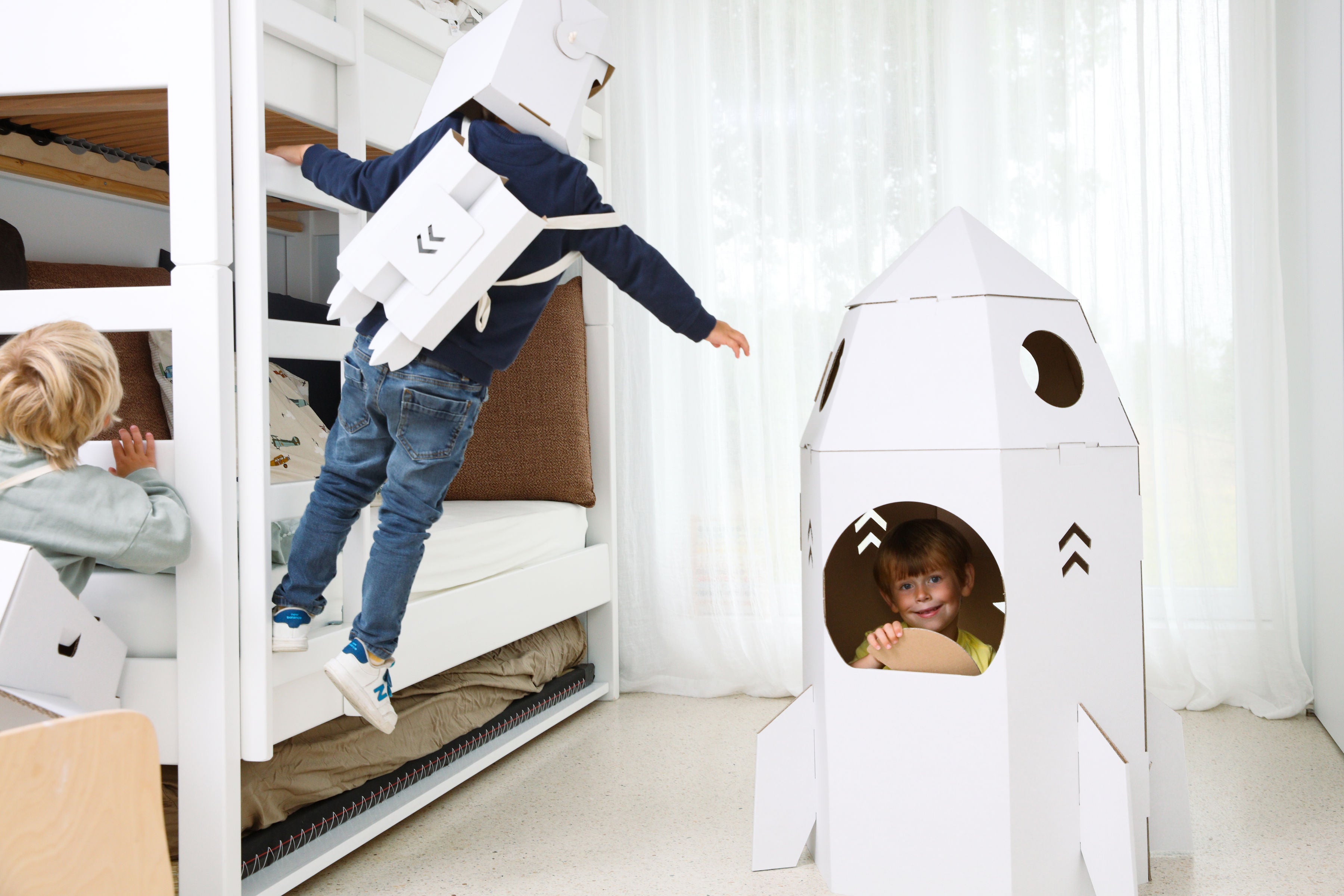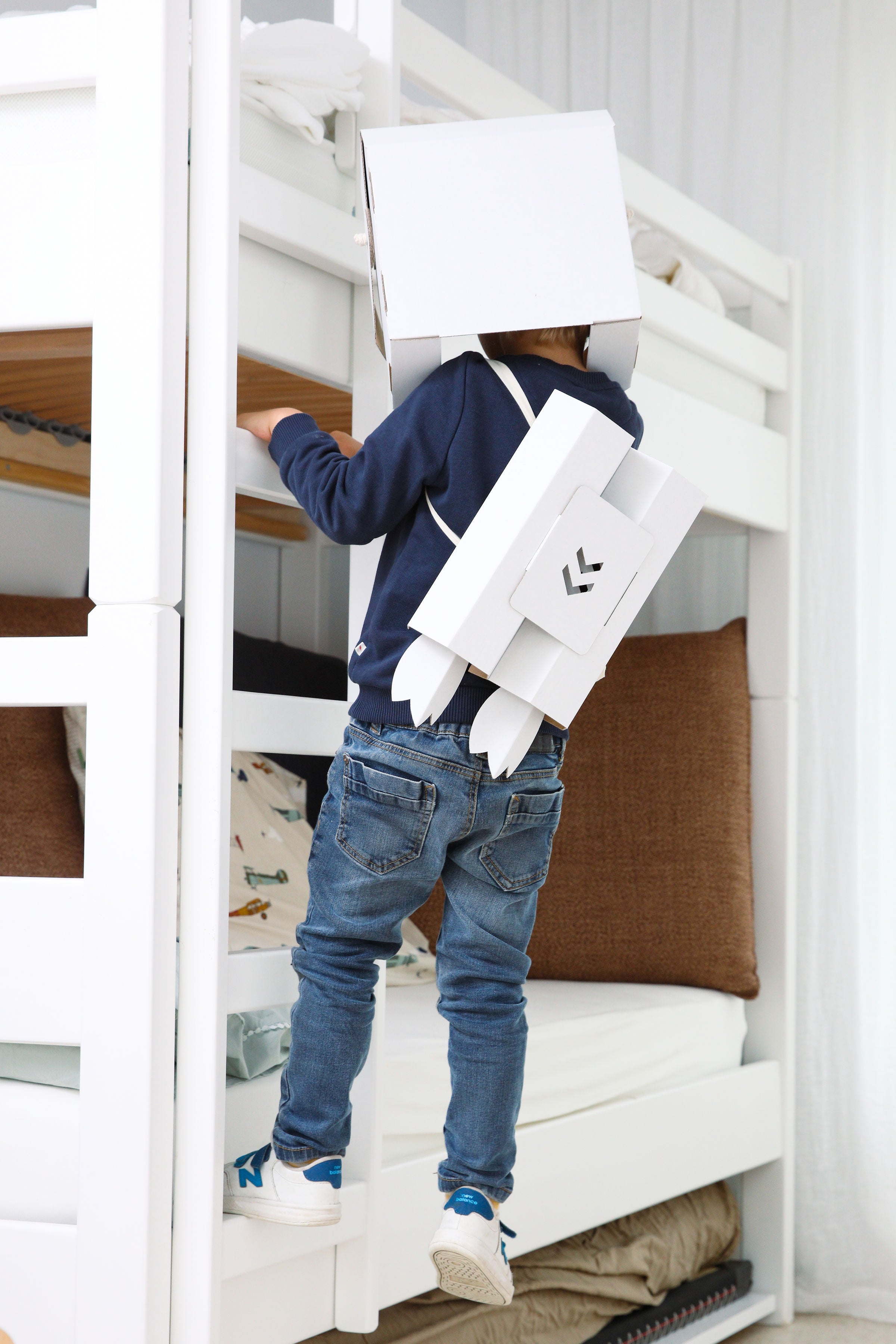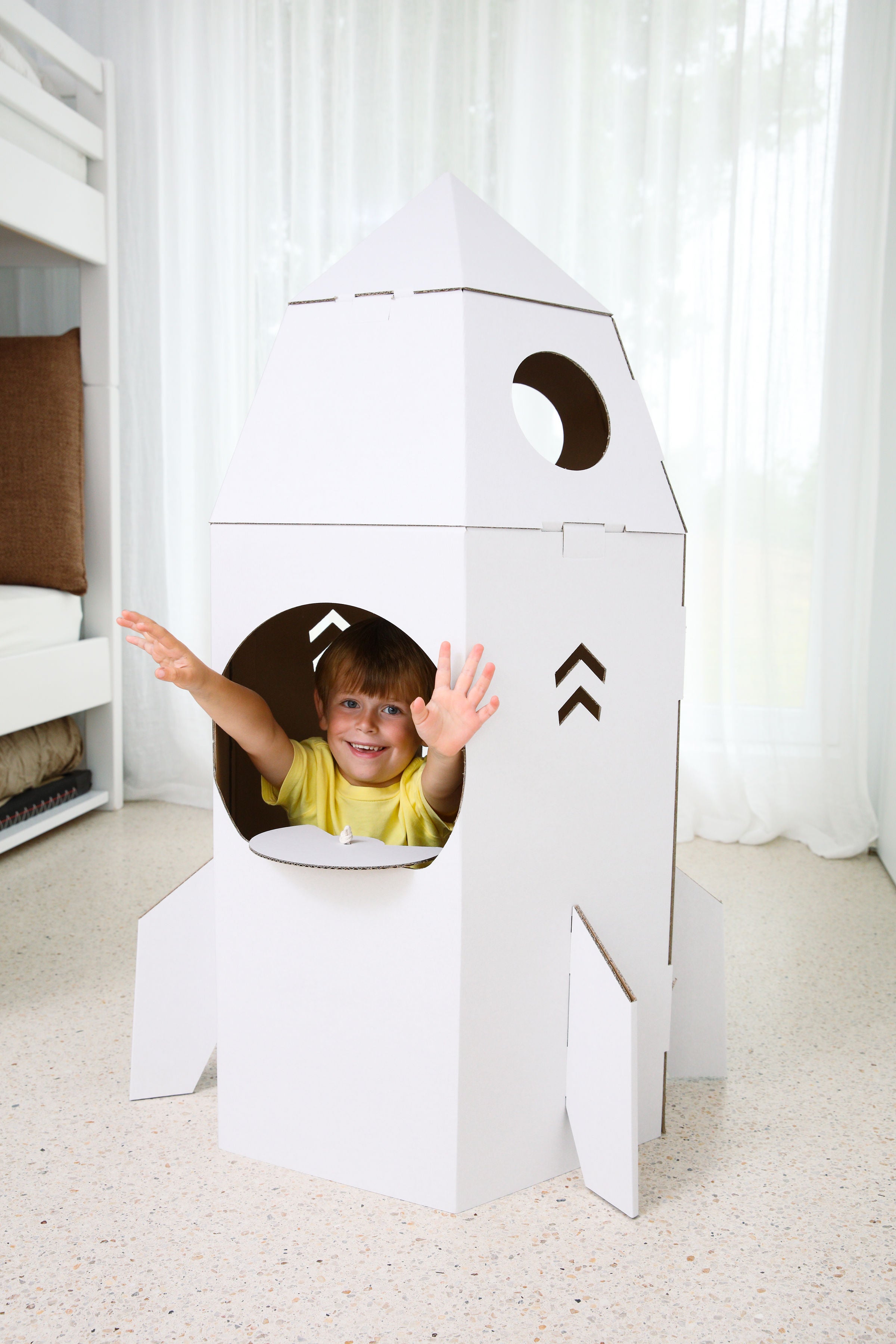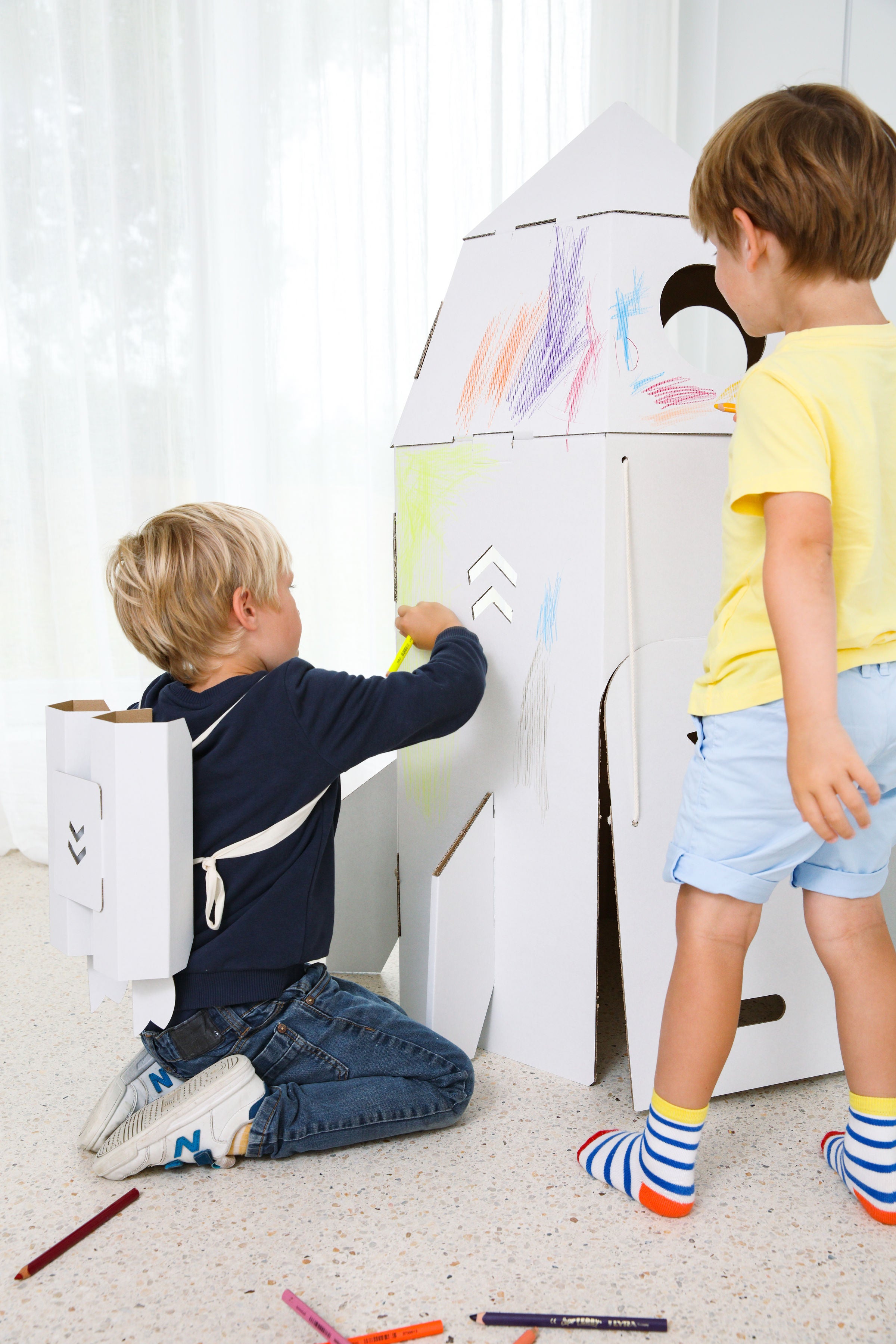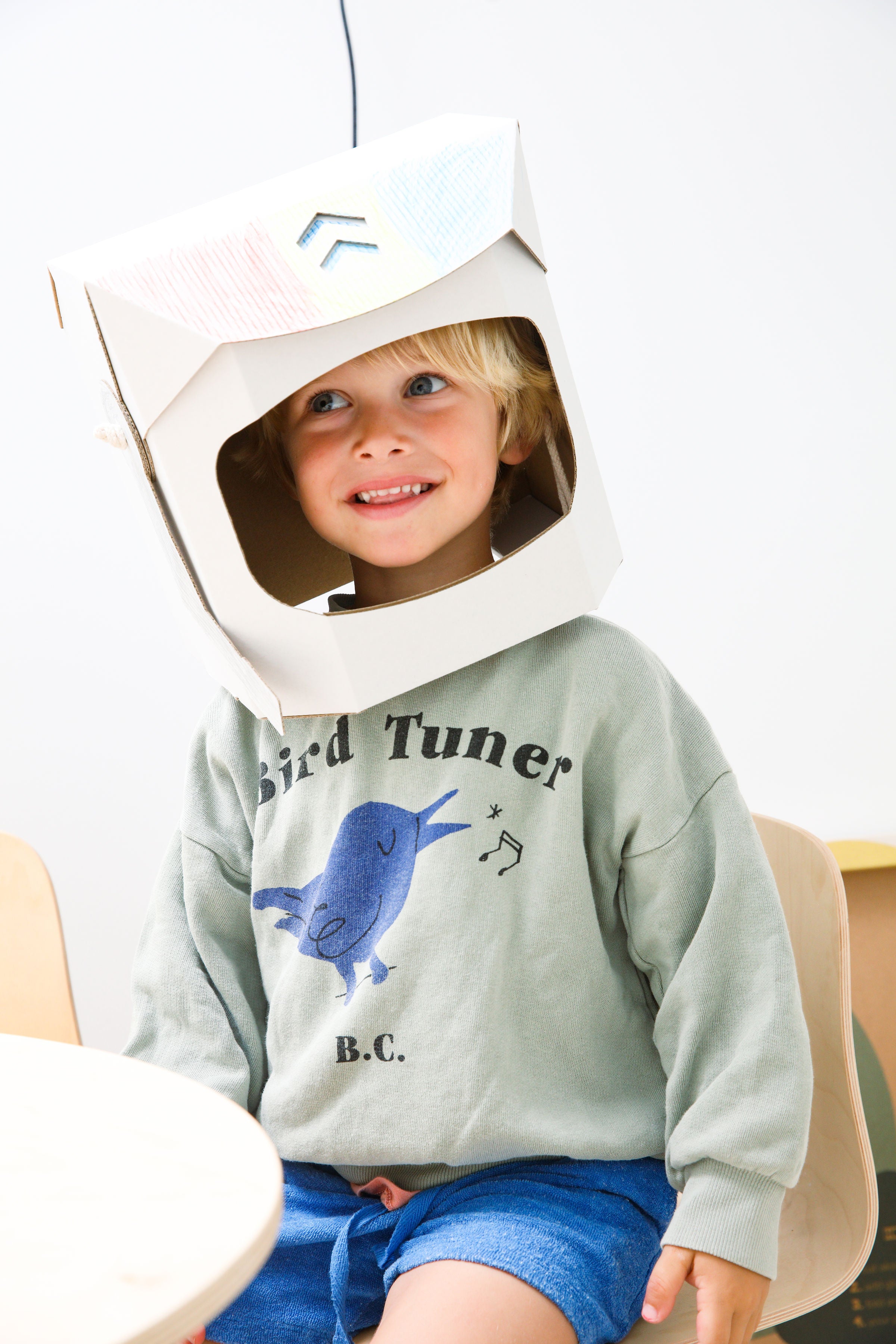 Guarantees
Eco-Friendly Toys

Eco-friendly and durable cardboard toys for hours of fun. Our toys are sustainable: all elements are 100% recyclable. Our toys are made from 88% recycled cardboard, the new fibers come from waste material and controlled tree plantation.

Playtime is Easy

Our toys are easy to assemble and don't require hard-thinking or a lot of time on your part. Let the little-ones' imagination run wild. Start a crafting project together. Our toys are easy and fun to play with. We even provide full crafting kits.

We Encourage Creativity

In a digital world where everything is readily available, we believe in the power of the blank canvas to inspire your child's creativity. With a few handy crafting supplies everyone can be creative. Elevate your crafting game with Mister Tody.
Testimonials

Louwies is heel blij met zijn boot!

@elien_stock
Waaaauw we hebben zonet het ruimteschip in elkaar gestoken!
Hoe prachtig! Eden is er helemaal gek op 😍

@stiene_
Ze vonden het de max!!
Ze hebben er echt van genoten!!

@emilie_carrette
Thanks thanks the kids are so so happy ! It's so so cool ! 🥰🥰🥰

@margauxbja